Cafe Latte Art Is More Amazing in Color
You know what's more mind-blowing that latte art? Latte art drawn in vibrant color. And this Japanese coffee craftsman has mastered it.
You are looking at the work of "Nowtoo Sugi". Starting this past February, Sugi began using colored bartender syrups to, as the hobby artist says, "paint" on coffee. Sugi isn't the only one to create colorful lattes, but is certainly one of the best.
So, for example, Sugi uses Blue Hawaii syrup for, well, blue and strawberry syrup for red or pink. The colors are mixed with steamed milk for variation.
Sugi's work features video game, anime, and movie characters from Japan and the West. The first, or one of the first, color coffees the artist did was of One Piece's Donquixote Doflamingo (below).
Soon after that, the frothy painter followed up with Nintendo's Kirby character.
And Sugi also does 3D latte art—that is, color 3D latte art.
The Japanese latte artist says this as a hobby—a way to blow off steam, if you will. So, since Sugi does this at home, that means only friends and family get to sample this amazing looking coffee. But who could drink such amazing art?
Sugi, thankfully, does share the work online Below, you can check out some videos, which show how these vibrant java works are bought to life.
Check Out This Restaurant! How cool is that?

The World's First All-glass Undersea Restaurant Opens

The Maldives | 15 April marks the day that the first ever all-glass undersea restaurant in the world opens its doors for business at the Hilton Maldives Resort & Spa. Ithaa* will sit five meters below the waves of the Indian Ocean, surrounded by a vibrant coral reef and encased in clear acrylic offering diners 270-degrees of panoramic underwater views.
"We have used aquarium technology to put diners face-to-face with the stunning underwater environment of the Maldives", says Carsten Schieck, General Manager of Hilton Maldives Resort & Spa. "Our guests always comment on being blown away by the colour, clarity, and beauty of the underwater world in the Maldives, so it seemed the perfect idea to build a restaurant where diners can experience fine cuisine and take time to enjoy the views - without ever getting their feet wet."
Created by MJ Murphy Ltd, a design consultancy based in New Zealand, Ithaa's distinctive feature is the use of curved transparent acrylic walls and roof, similar to those used in aquarium attractions. "The fact that the entire restaurant except for the floor is made of clear acrylic makes this unique in the world," continues Schieck, "We are currently planting a coral garden on the reef to add to the spectacular views of the rays, sharks and many colourful fish that live around the area. _._,_.___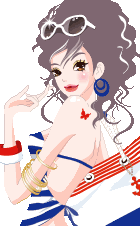 --
You received this message because you are subscribed to the Google Groups "Keep_Mailing" group.
To unsubscribe from this group and stop receiving emails from it, send an email to keep_mailing+unsubscribe@googlegroups.com.
To post to this group, send email to keep_mailing@googlegroups.com.
Visit this group at http://groups.google.com/group/keep_mailing?hl=en-US.
For more options, visit https://groups.google.com/groups/opt_out.